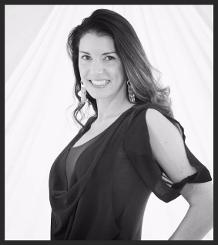 Louise McHale
Owner/ Artistic Director/ Dance Instructor
Louise began her dance career at the age of 4, and has now been dancing for over 24 years. She has always had a strong passion for dance and specializes in Irish Step, Tap, Jazz, Ballet and Modern. Her family moved to the U.S from Dublin, Ireland when she was a child. After witnessing her first Irish dance performance, Louise was eager to learn the dance for herself. She danced competitively for 14 years, and earned the honor of becoming a Champion Irish dancer. Throughout the years, Louise has performed at several events in the Boston area as a soloist. Louise is a member of the World Irish Dance Association, which provides wonderful opportunities for her dancers here at the studio.
Louise was a member of her college dance company where she performed in jazz and modern dance styles. When not teaching she enjoys attending dance conventions in order to provide the best education to all of her students. Most recently she has attended the Pulse Convention & Dance Teacher Summit in NYC.
Louise is a graduate of Bridgewater State University, where she double majored in Elementary Education and English Literature. Immediately following college, Louise began teaching dance and fitness classes to children and adults in the South Shore, while also working as a preschool teacher. Louise opened the doors to MLSD in March 2012 and enjoys sharing her love of dance each and every day. She believes it is a great way to form friendships, build confidence, and live a healthy lifestyle! When Louise isn't dancing, she enjoys spending time with family & friends and is a total animal lover!
Mary Comerford

Office Manager
Mary and family made the big leap over from Ireland to Boston in 1989. She has been working in the banking industry for 30 years, and is excited to begin her new career as full-time Office Manager here at MLSD. Mary spent many years driving her daughter Louise to dance classes, competitions and performances, and is thrilled that her daughters passion became her true calling. In Mary's spare time, she enjoys spending time with her husband and grandchildren. If you have any questions, please see Mary at the front desk!
Melissa deFriesse
Dance Instructor
Melissa has been dancing for over 20 years, training extensively in ballet, modern, jazz and tap. She completed the Dance Teachers' Club of Boston's certificate program in 2003 and received her Bachelor of Arts in Dance from Springfield College in Springfield, Massachusetts. While at Springfield College, she completed an internship at the world-renowned Jacob's Pillow Dance Festival in Becket, MA. After graduating, Melissa moved to San Francisco where she performed with Nguyen Dance Company until 2009. Most recently she graduated with a Masters of Science in Arts Administration from Boston University. When she isn't teaching dance, Melissa works in fundraising for a non-profit organization, and enjoys running and yoga. As a teacher, she aims to make sure that all her students at Miss Louise's School of Dance find her classes challenging and most importantly, fun!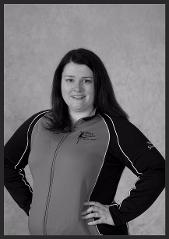 Shannon Lynch

Dance Instructor
Shannon grew up in Burlington, MA where she has been dancing since the age of four. She is a graduate of the Dance Teachers Club of Boston teachers training program and majored in dance at Dean College. While at Dean, Shannon was able to take master classes with numerous professional choreographers and was a part of numerous performances. Shannon is also a certified Zumba Instructor in her spare time.
Shannon has been teaching both competitive and recreational dance at local studios since 2004. She is the Varsity Dance Team coach for Newton South High School. She has worked as the preschool dance teacher at Buckingham Browne & Nichols every summer since 2010. When Shannon isn't dancing she works as a Behavior Therapist for Newton Public Schools. She loves dance and only wants to encourage her students to love it as well!
Carla Otero

Dance Instructor
Carla Danielle Otero started her classical ballet training at the age of five in Byron, GA. She moved to Puerto Rico where she continued her studies at the Conservatory of Ballet Concierto under the tutelage of Carlota Carrera, Sylvia Marichal, Jose Pares, Maria Carrera, Maria Julia Landa, Lourdes Gomez, Lolita San Miguel, among others. As a student she received scholarships to train during the summers at the Rock School of Pennsylvania Ballet and at the 42nd Batholin International Ballet Seminar in Copenhagen, Denmark. While in Denmark, she trained under the tutelage of Laura Alonso, Martin James and Fernando Bujones. At age sixteen she joined the company of Ballet Concierto of Puerto Rico where she had the pleasure of dancing in great classics like Giselle, Swan Lake, La Fille Mal Gardee, Copellia, Romeo and Juliet, Don Quixote, among others. In addition to her classical repertoire, Otero has danced in numerous contemporary works by Jesus Miranda, Carlos Cabrera, Maria Julia Landa, and Alberto Mendez. After being with the company for two years, she moved to Boston to pursue her Bachelors of Arts degree in Political Science and International Relations at Simmons College. During her time as an undergraduate student, Carla was actively involved as a dancer in the Colleges of the Fenway (COF) Dance Project since it's inception in 2006, and as a ballet instructor for LEAP (Lifelong Exercise and Activities Program) at Simmons College. In 2009 Carla debuted as a choreographer with her piece titled March of Mephisto in collaboration with Cori Wooldridge. After graduating in 2010, Carla became an instructor for the COF Dance Project and has been invited as a guest artist to perform in the premiere of Anastasia and to dance in Bournonville's Flower Festival in Genzano Pas de Deux with Chambersburg Ballet Theater in Pennsylvania. Carla remains active as a dancer and choreographer and trains throughout the Boston and Cambridge areas.
Andrea West

Dance Instructor
Andrea has been dancing since the age of 4 and has been teaching both recreationally and competitively locally for over 15 years. Andrea has studied Ballet, Jazz, Musical Theater, Hip Hop, Tap, Lyrical, and Modern. She received her A.A. in dance at Dean College and her B.A. from UMASS Boston in Psychology and Sociology. While at Dean College Andrea was a member of the Dance Team and Dance Company while also performed in various student choreography performances. Andrea is a graduate the Dance Teachers Club of Boston Teacher Training Program and has been a member of DTCB since 2005. She continues to attend conventions and master classes with various choreographers from all over the US. Andrea loves sharing her passion for dance with her students, watching them grow while learning the art of dance. When not teaching dance Andrea is a corporate trainer for Citizens Bank and keeps busy with her husband and daughter.
Sarina Ste. Croix
Dance Instructor
Sarina has been dancing for over 25 years and began teaching at the age of 14. She has experience teaching ballet, pointe, acro, lyrical, jazz, tap, hip hop, modern, musical theater and creative movement for ages walking through adults. She has had the privilege of teaching both recreationally and competitively at various studios around Massachusetts. Sarina is very excited to join the team at Miss Louise's School of Dance and to share her love and passion for dance with her students!
Amanda Nasta
Dance Instructor
Amanda has had a love of dance since the age of 2. She returns to the world of dance after taking time off to get her bachelor's degree in Human Development and a master's degree in Early Childhood Education both from Wheelock College. Amanda has always had a passion for working with children and has worked with young children and families in a variety of environments for many years. She currently works as a full time preschool teacher for children both with and without special needs. She completed the Dance Teachers' Club of Boston's teacher training program in 2002. Amanda is also a former toddler dance and gymnastics teacher using programs she developed at the YMCA. Amanda hopes to foster a love of dance in young students while supporting them to be successful. When she isn't teaching dance, Amanda enjoys spending time with her family.
Kylie Scott
Irish Step Assistant
(Summer & College Breaks)
Kylie Scott participated in competitive Irish Dance from the ages of five to nineteen as a member of the O'Shea Chaplin Academy, competiting in local, national, and worldwide competitions. Currently, Kylie is a junior attending Emmanuel College in Boston, and is excited to be able to share the skills and opportunities that Irish Dance gave her with a new generation of dancers! You will see Kylie around the studio on college breaks and during the summer months!