Miss Louise's School of Dance is Burlington's # 1 dance studio, offering classes in dance and fitness for ages 2 through adults. We provide quality dance education to students in a welcoming and fun atmosphere, ranging from the beginner to pre-professional dancer.
We strive to excel in the art of dance as well as instill a sense of confidence into each of our students. All teachers here at the studio are professionally trained, to ensure that all of our dancer's receive a top notch dance education.
Dance classes can be very rewarding for all ages, as well as a great opportunity to form friendships.
The studio contains two spacious dance rooms with professional bamboo dance floors. Each room has a closed circuit television which allows parents to watch their child dance each week from our waiting room. Parents are also invited into the dance room once a month to watch the dancers perform.
We welcome you to come dance with us!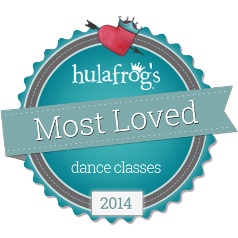 Copyright 2014. Miss Louise's School of Dance. All rights reserved.